LIBRARY UPDATES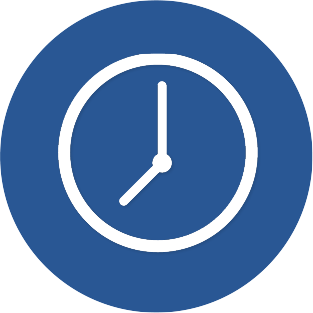 LIBRARY OPEN HOURS

Grant R. Brimhall Library
Monday to Thursday: 10:00 am - 8:00 pm
Friday: 10:00 am - 6:00 pm
Saturday: 10:00 am - 5:00 pm
Sunday: 12:00 pm - 5:00 pm
Newbury Park Library
Monday to Thursday: 10:00 am - 8:00 pm
Friday: 10:00 am - 6:00 pm
Saturday: 10:00 am - 5:00 pm
Sunday: Closed
---
HOLD PICKUP OPTIONS
Here's a quick guide to help you find out which one will best meet your needs. If you need more time to pick up your hold items, please use hold shelf or curbside service instead.
Hold Locker
Curbside Service
Hold Shelf
Days to pick up before holds expire
7 days
7 days
7 days
Open hours
24 hours, 7 days a week
See Open hours
See above Open hours
Location
Newbury Park Library
Learn More

Grant R. Brimhall Library
Learn More

Grant R. Brimhall Library and Newbury Park Library
---
SAFETY PRECAUTIONS
Face coverings are recommended while inside the library for those who are not vaccinated.
Hand sanitizer will be provided throughout the library.
We are committed to keeping our patrons and staff safe during our in-person service hours.
---
CURBSIDE PICKUP
Place items on hold with your library card and get notified when they're ready for you. To place a hold, visit discover.tolibrary.org or call us at 805-449-2660.
After receiving a hold notice, come to the Grant R. Brimhall Library. Park in the designated spots outside the children's side of the library. Please call the curbside number at 805-381-7355 to notify staff of your arrival. We will bring your materials out to you. Learn More

---
COMPUTER USE
Computer session is 2 hours per day. A library card is required.
Sanitizing wipes are available for patrons.
---
FRIENDS OF THE LIBRARY BOOKSHOP AND DONATIONS

Used books are sold in the library at the Friends' Bookshop. The Friends of the Thousand Oaks Library is accepting donations at both libraries during the library open hours.
---
VIRTUAL LIBRARY AND PROGRAMMING
Access hundreds of free online resources 24/7, including eBooks, eAudiobooks, e-Magazines, eNewspapers, streaming videos, music and more. Visit our Virtual Library. All programs will continue online. Check our website for the schedule of events.
---
ASK A LIBRARIAN
SMS: Text your question to (805) 253-2906
Email: Submit your question via email
Phone: (805) 449-2660 option. 5
---