Learn the essential skills you need in the 21st century
A great resource for life-long learners with live one-on-one help on taking the GED, Microsoft Office Suite, and preparing for the US Citizenship Test. Submit your resume online to have your resume critiqued and edited within 24 hours.
Online tutor service available daily from 1 p.m. to 10 p.m. (Kindergarten and up). Skills building and activities learning available through HelpNow. MEET - schedule an online classroom or virtual study room anytime, anywhere. Watch MEET tutorial
Live Job Coaching, Resume Assistance, and more... Live JobNow & VetNow Coaches are available every day of the week, including weekends, from 1:00 p.m. to 10:00 p.m.
Download User Guide Watch Video Tutorial
The California State Library provides free access to Encyclopedia Britannica, Gale Resources, ProQuest and TeachingBooks.net for use by every public K-12 school and student in the state.
The California State Library offers several learning platforms for career enhancement, job skills training, digital literacy, and life-long learning. Learn online from Coursera, GetSetUp, EBSCO LearningExpress, LinkedIn Learning, NorthStar Digital Literacy, and Skillshare.
Learn something new with The Great Courses on Kanopy. Patrons will be limited to 5 videos per month.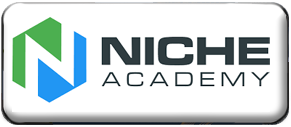 Learn to use Virtual Library eResources with step-by-step how-to video tutorials. Each tutorial includes the text of the tutorial and a "Go to" link that will take you to the library eResource.
Citizenship, high school entrance exam, GED, AP exams, job skills, resume, interview skills, adult core skills, academic, civil service and more.
Acquire new skills, learn new business, creative, and tech skills with over 16,000 expert-led online video tutorials anytime, anywhere. For more information about LinkedIn Learning, go to Patron FAQ. Library ID: tolibrary
Free, online language-learning in over 70 languages and dialects. Mango has English language courses for speakers of 19 different languages. Learn on the go with the Mango Mobile app for iPhone and Android.
The O'Reilly for Public Libraries includes more than 43,000 books and 30,000 hours of video in areas such as information technology and software; business; digital media; professional and personal development; and desktop and web applications.
Free Online Learning Courses
Codecademy - Offers free courses on programming such as HTML, CSS, JavaScript, Ruby on Rails, jQuery, APIs, PHP and Python.
DigitalLearn.org - An Institute of Museum and Library Services grant funded project by the Public Library Association, to create an online hub for digital literacy support and training including videos and printable handouts. A great complimentary resource to the Learning @ Your Library series.
edX - Founded by Harvard University and MIT in 2012, edX is an online learning destination and MOOC provider, offering high-quality courses from the world's best universities and institutions to learners everywhere.
GCF LearnFree.org - Provides free lessons and self-paced tutorials for MS office, reading, math, basic computer and Internet skills. A great complimentary resource to the Learning @ Your Library series.
Khan Academy - A non-profit organization provides free education for anyone anywhere with an extensive video library covering K-12 math, science, biology, chemistry and physics. It also includes topics such as finance and history.
MIT Open CourseWare - Access to free lecture notes, exams, and videos from Massachusetts Institute of Technology. MIT OpenCourseWare (OCW) reflects almost all the undergraduate and graduate subjects taught at MIT.
Tech Boomers - Free educational website that teaches older adults and other inexperienced Internet users with basic computer skills about websites that can help improve their quality of life. A great complimentary resource to the Learning @ Your Library series.