eResources for Middle & High School Students
BrainFuse Help Now is an online tutor service available daily from 1 p.m. to 10 p.m. (Kindergarten and up).
California K-12 Digital Resources provided by the State of California includes free access to online educational content from Encyclopedia Britannica, ProQuest and TeachingBooks.net for use by every public K-12 school and student in the state.
Britannica School Edition includes thousands of articles, multimedia, primary sources, and other resources that support student research and reinforces curriculum standards for students 6th -12th. It also includes Britannica Escolar (Britannica School Edition in Spanish).
Gale: eBooks offers full-text reference titles from Gale and other premier publishing partners. Special features include: on-demand machine-aided content translations into 14 languages and text-to-speech technology in 19 languages.
Gale: General OneFile features full-text articles from magazines, journals and scholarly publications.
Gale: Literature provides access to Dictionary of Literary Biography, Gale eBooks, Literature Resource Center, Literary Criticism Online, Something About the Author Online as primary sources, literary and cultural analysis, and biographies.
Gale in Context: Biography has more than 440,000 biographies of authors, scientists, musicians, world leaders, and more.
Gale in Context: High School provides Science, Literature, and other core subjects are covered in millions of periodical and newspaper articles, primary source entries, multimedia records, and other materials.
Gale in Context: Opposing Viewpoints offers full-text articles including statistical charts and government data on social issues. Periodical content covers current events, news and commentary, economics, environmental issues, political science, and more.

LearningExpress Library offers High school entrance exam, GED, AP exams, job skills, resume, interview skills, adult core skills, academic, civil service and more.

National Geographic Kids offers streaming videos and eMagazines with amazing adventures in science, nature, culture, archaeology, and space for children aged 6–14.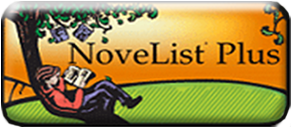 NoveList Plus provides reading suggestions for teens and adults with summaries.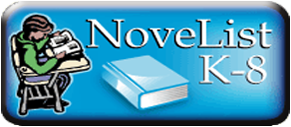 NoveList K-8 provides reading suggestions for young readers from kindergarten to grade 8th.
Lynda.com offers business skills, creative skills, and tech skills with expert-led online video tutorials anytime, anywhere. The Lynda.com app is available for free download. Lynda.com Help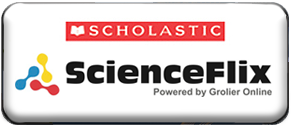 ScienceFlix includes curriculum-driven resources, information and videos on science topics by subject. Grade 4-9
TrueFlix is an online resource that focuses on engaging subject-area content in science and social studies for students in grades 3-6.