Drought Tolerant Gardening: Design and Maintenance
Date:

09/06/2023 6:00 PM - 7:00 PM

Location:

Grant R. Brimhall Library Community Room




1401 E. Janss Road




Thousand Oaks

,

California

91362

Introduction:

Learn to conserve water, save money, save time and save energy by planting a sustainable drought-tolerant garden. You will learn how to select, plant, water and maintain this type of garden. Taught by Certified Master Gardener of Ventura County Laura Pasetta. Registration is recommended.
Register here: https://surveys.ucanr.edu/survey.cfm?surveynumber=41056
For similar programming from the Master Gardeners of Ventura County, click here: https://ucanr.edu/sites/VCMG/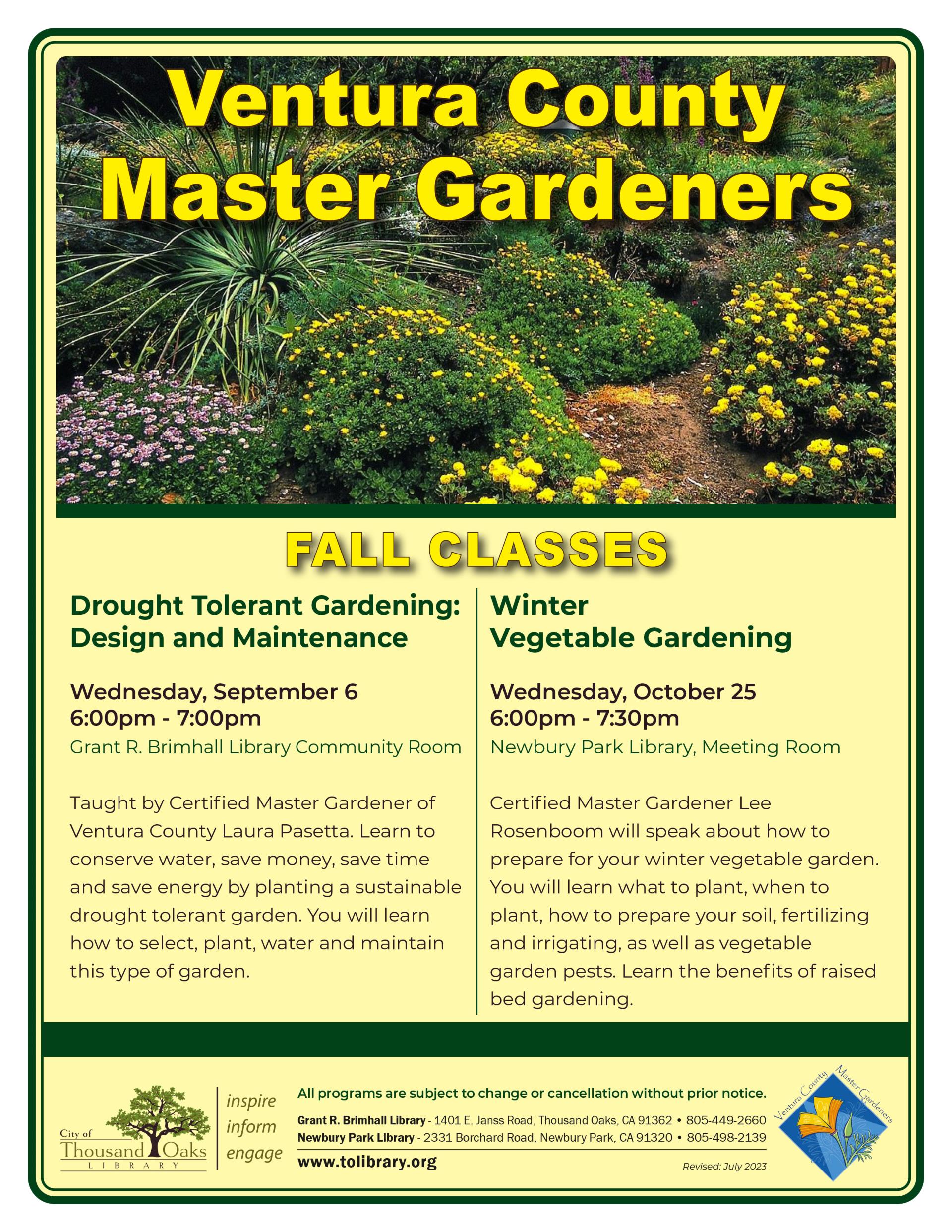 Return to full list >>