Teen Winners @ the Library
These teens have won by visiting the Library and participating in trivia, raffles and contests.
Visiting the Library is a winning strategy so come visit us soon!
---
CONGRATULATIONS to our Monthly Teen Trivia & Word Puzzles Winners listed below.
These teens correctly answered trivia and word puzzles, were entered into a raffle for correct answers and won a small prize from the Library.
Come check out this trivia at the Thousand Oaks Grant R. Brimhall or Newbury Park Libraries!
---

Blackout Poetry & Art Contest Highlighted Entries

Anessa Emma Gracyn
---
Teen Trivia & Word Puzzles Winners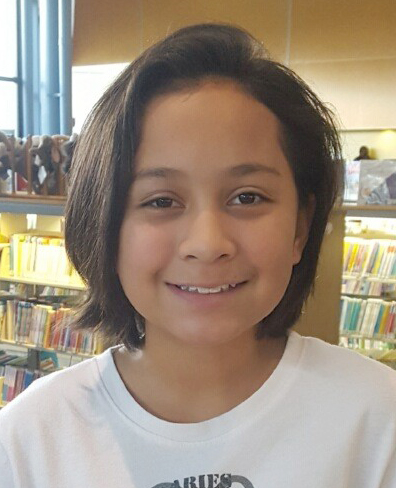 Alexa Cecilia Makayla Emmy

Winners for March 2019
6th grader Ryder
6th grader Alexa
6th grader Malia
10th Grade Annalise
Winners for February 2019
7th grader Kara
7th grader Elizabeth
9th grader Frida
12th grader Rachael
Winners for January 2019
6th grader Zuri
8th grader Makayla
10th grader Lisa
11th grader Cecilia
Winners for December 2018
6th grader Katie
7th grader Emmy
9th grader Angela
Winners for November 2018
7th grader David
11th grader Selma
---
Teen Trivia Afternoon Winners
---
Star Wars Reads 2018 - Crossword Puzzle - Prize Winner

Nicholas
---
The Winner of Resign a Book Cover Contest

Evelyn
for her updated book cover The Lord of the Rings by JRR Tolkien