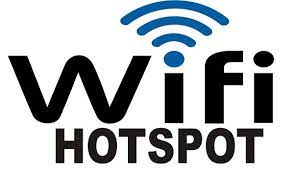 The Thousand Oaks Library Wi-Fi Hotspot Lending Service provides free Internet access to Wi-Fi-enabled devices through a cellular network. Internet Service depends on the availability of the various cellular networks where the hotspot is being used. You can use the Wi-Fi Hotspot to connect to a total of 15 Wi-Fi capable devices.
Guidelines for Borrowing and Use
Patrons must be 18 years of age or older and in good library standing to borrow a Wi-Fi hotspot.
Patrons are limited to one (1) hotspot per account.
Items can be checked out for two (2) weeks.
Wi-Fi hotspot units are eligible for automatic renewal up to two times, however, if there are holds on the hotspots, they will not be renewed.
Hotspots will be deactivated 3 days after their due date.
Do not tamper with the unit for any reason.
Users are encouraged to follow safe Internet practices.
Download Wifi Hotspot T9 User Guide
Download Wifi Hotspot LINKZONE 2 User Guide
Fines and Liability
The Hotspot Kit replacement cost is $80 plus a processing fee.
The Hotspot Charger replacement cost is $9.
The Hotspot Case replacement cost is $16.
All components of the hotspot kit must be returned in order to be considered fully checked-in.
Hotspot Kits MUST be returned to a Circulation Desk, DO NOT put the hotspot kits in a book drop.