Programs, Speakers and Events
Kickoff
Saturday, February 29 • 1:00 pm - 4:00 pm
Grant R. Brimhall Library
Marvin E. Smith Community Room
The Thousand Oaks Library is excited to kick off this year's One City, One Book program with bee-themed crafts, "inside the hive" virtual reality, a special visit from the L.A. Beekeepers Association, and a performance by the Newbury Park High School Orchestra. All ages welcome.
Newbury Park High School Orchestra • 2:00 pm - 3:00 pm
Performance of Flight of the Bumblebee written by Nikolai Rimsky-Korsakov for his opera The Tale of Tsar Saltan. Other pieces include Appalachian Sunrise by Doris Gazdal, Pastorale Symphony (movement 4) by Beethoven, Brandenburg Concerto No. 5 by J.S. Bach, and Spring by Vivaldi.
The Newbury Park High School Orchestra has over fifty students and four ensembles that has consistently earned Superior ratings at the Southern California Band and Orchestra Festival and has received two first place finishes at the World Strides Heritage Festival.
---
Book Discussions
Thursday, March 5 • 6:30 pm - 8:00 pm
Grant R. Brimhall Library
Technology Training Room
Saturday, April 4 • 11:00 am - 12:00 pm
Newbury Park Library
Meeting Room
---
Film: The Biggest Little Farm
Special Guest: Director John Chester
Friday, March 6 • 7:00 pm - 9:00 pm
Grant R. Brimhall Library Marvin E. Smith Community Room
Apricot Lane Farms is a traditional foods farm started by John and Molly Chester who left their jobs in Los Angeles to pursue their dreams of becoming farmers. Located in Moorpark, CA, the farm is dedicated to a well-balanced eco-system and treating the environment and animals with respect. Featuring breathtaking cinematography, captivating animals, and an urgent message to heed Mother Nature's call, The Biggest Little Farm provides us all a vital blueprint for better living and a healthier planet.
Special Guest John Chester, the filmmaker and director of The Biggest Little Farm, will introduce the film and do some Q&A. The film premiered at the 2018 Telluride Film Festival, the 2019 Sundance Film Festival, and was the winner of the 2019 International Boulder Film Festival for best documentary.
---
Blue Ridge Honey Speaker
Saturday, March 7 • 11:00 am - 12:00 pm
Grant R. Brimhall Library
Marvin E. Smith Community Room
Saturday, March 7 • 2:00 pm - 3:00 pm
Newbury Park Library
Meeting Room
Beekeeper Donovan Mitchell will talk about the life of the honeybee and the beekeepers who tend them. Blue Ridge Honey in Ventura County, California is a small family business that began beekeeping in the 1970's. The catalyst for the business was Ventura College which used to offer an array of classes catering to our local agricultural and farming community, including Beekeeping.
---
Cal Lutheran Faculty Panel Discussion
Wednesday, March 11 • 7:00 pm - 8:30 pm
California Lutheran University
Lundring Events Center
Scholars analyze the extraordinary story of how bees become a guiding force in author Meredith May's life, the unequivocal relationship between a mother and child, and the art of turning memory into memoir. Admission is free; sponsored by University Relations.
---
SEEd Tour
Saturday, March 14 • 9:00am - 11:00am
California Lutheran University
SEEd Project Garden
In September 2010, Cal Lutheran established a garden as part of the SEEd Project (Sustainable Edible Education). The garden provides opportunities for students to directly engage in Cal Lutheran's sustainability efforts and supports the nation-wide movement that encourages people to grow and purchase local produce. Free tour.
---

Honey Whiskey Trio
Sunday, March 15 • 3:00pm - 4:00pm
Grant R. Brimhall Library
Marvin E. Smith Community Room
Los Angeles based Honey Whiskey Trio tells stories through song and stomp, highlighting the musical traditions of American Folk Music. Alumni of the Bob Cole Conservatory of Music at California State University, Long Beach, Courtney, Ann Louise & Christina have a strong passion for music education and community outreach. They create, arrange, and explore music from the front porches, music halls, and hymn books of early America, sharing it with students, adults, and life-long music lovers across the United States.
---
Springtime Photo Contest
Thursday, March 19 - Friday, April 17
Submit your original photo with the theme of Springtime. One entry per person. Selected images will be displayed at the Library and online. The community will vote for their favorites. The winner will be announced on Friday, April 24. The photographer of the winning photo will win a prize. Submit your photo, phone number and artist statement by Friday, April 17 to: library@toaks.org
---
Story Slam
Friday, March 20 • 7:00pm - 9:00pm
Grant R. Brimhall Library
Marvin E. Smith Community Room
Theme: Guiding Light: People who Shape our Lives. Join us for an after-hours reading of selected stories read on stage by the authors. They are funny, poignant or compelling and all true! Selected storytellers open their hearts for a glimpse into their world. Audience favorite will win a prize! Interested in submitting a story? Find details at www.tolibrary.org/adults/story-slam
Submission deadline: Friday, 3/6 at 5:00 pm
Submissions and questions to: TOLibrary.StorySlam@gmail.com
---
Bees in the Garden
Ventura County Master Gardeners
Tuesday, March 24 • 6:30pm - 7:30pm
Grant R. Brimhall Library
Marvin E. Smith Community Room
Learn about the science of bees and their importance in our world. In this fun and educational talk, Master Gardener Dani Brusius will talk about how to keep the bees in your garden happy, and the plants that attract them.
---
Bee Crafty
Sunday, April 5 • 1:00pm - 3:00pm
Grant R. Brimhall Library
Marvin E. Smith Community Room
Three garden themed family crafts will be led by Jemma Wildermuth of CReATE Studio. Drop in and learn how to create one or all of these great projects. All materials will be provided while supplies last.
For school age and up.
---
MOVIES
Movie Matinées
Mondays • 1:00pm - 3:00pm
Grant R. Brimhall Library
Marvin E. Smith Community Room
| | |
| --- | --- |
| March 9 | The Secret Life of Bees |
| March 23 | Ulee's Gold |
| April 13 | The Bee Movie |
Movie Nights
Tuesdays • 6:30pm - 8:30pm
Newbury Park Library
| | |
| --- | --- |
| March 3 | Microcosmos |
| March 10 | The Biggest Little Farm |
| March 17 | Ulee's Gold |
| March 24 | The Bee Movie |
| March 31 | More Than Honey |
| April 7 | The Secret Life of Bees |
| April 14 | Queen of the Sun |
| April 21 | The Last Beekeeper |
---

The Buzz about Bees and Climate Change: Why You Should Care
Wednesday, April 8 • 6:30pm - 7:30pm
Grant R. Brimhall Library
Marvin E. Smith Community Room
People are often unaware of how important bees are in their everyday lives. It is estimated that 75% of global crops benefit from insect pollination. The more than 30,000 bee species around the world are the most important group of pollinators for farming and wild plants. But the world's honeybees are in steep decline. While scientists aren't clear on exactly what factors are behind the decline, what is known is that climate change and shifting temperatures are having a negative impact on the life of bees.
A panel discussion will explore the effect of climate change on the bee populations, and how the public can help sustain them. Panelists include Sharon Markson of The Climate Reality Project, Dr. Rueben Alarcon, Assistant Professor of Biology, California State University, Channel Islands.
---

Film: Honeyland
Saturday, April 18 • 7:00pm - 9:00pm
Grant R. Brimhall Library
Marvin E. Smith Community Room
Shot over three years, this powerful documentary explores the life of a beekeeper who is the last in a long line of wild beekeepers in north Macedonia, who dig out honey from trees and mountainside crevices. When another family moves in nearby, who are using more modern methods of honey production, it becomes a threat to her family and way of life. Filmmakers Ljubomir Stefanov and Tamara Kotevska film explores thought-provoking questions about honey, the environment, family, and greed.
---
Lifting The Stigma:
A Mental Health Awareness Discussion
Saturday, April 25 • 1:00pm - 4:00pm
Grant R. Brimhall Library
Marvin E. Smith Community Room
Join us for a mental health information expo with local professionals. Learn about services and participate in mental health activities. Together we can give the gift of change and emotional well-being.
---
An Afternoon with Meredith May
Author of The Honey Bus
Sunday, April 26 • 2:00pm - 4:00pm
Bank of America Performing Arts Center Thousand Oaks – Fred Kavli Theatre
"So work the honeybees, creatures that by a rule in nature teach the art of order to a peopled kingdom." —William Shakespeare, Henry V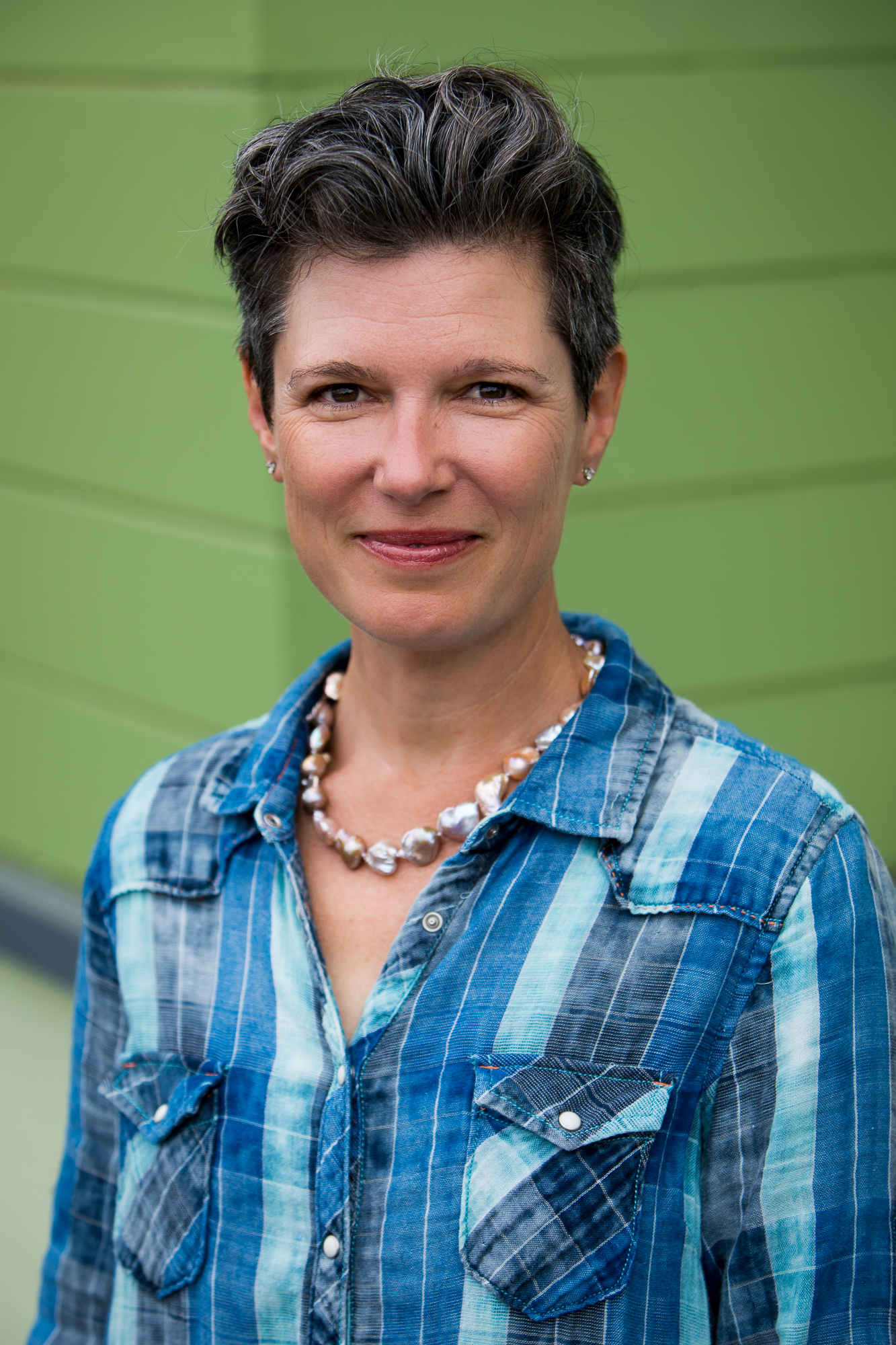 The 2020 Thousand Oaks Reads: One City One Book is The Honey Bus: A Memoir of Loss, Courage and a Girl Saved by Bees by Meredith May. Ms. May's inspiration for her memoir came from the time she was living with her grandfather, a beekeeper.
Meredith May recalls the first time a honeybee crawled on her arm. She was five years old, her parents had recently split, her mother was dealing with depression, and suddenly she found herself in the care of her grandfather, an eccentric beekeeper who made honey in a rusty old military bus in the yard. That first close encounter was at once terrifying and exhilarating for May, and in that moment she discovered that everything she needed to know about life and family was right before her eyes, in the secret world of bees.
Tickets are required for this event and are available at both the Newbury Park and Grant R. Brimhall Libraries beginning March 15, 2020. Members of the Friends of the Library will be given priority admission 30 minutes before the event. Membership details can be obtained at the Information Desks.