Sustainability Series: Outdoor Water - What are my Options?
Date:

08/02/2022 3:00 PM - 4:00 PM

Location:

Grant R. Brimhall Library Community Room




1401 E. Janss Road




Thousand Oaks

,

California

91362

Introduction:

In this talk, John Brooks, Senior Analyst for the City of Thousand Oaks, will discuss the current water restrictions and future outlook.
He will present strategies for helping you and your landscape through this unprecedented water shortage, explain irrigation alternatives including low flow drip systems, and provide information on water monitoring devices, rebates and planning for the future.
Can't join us in person? The Sustainability Series will be live streamed on Facebook and available to watch later on our past programs page.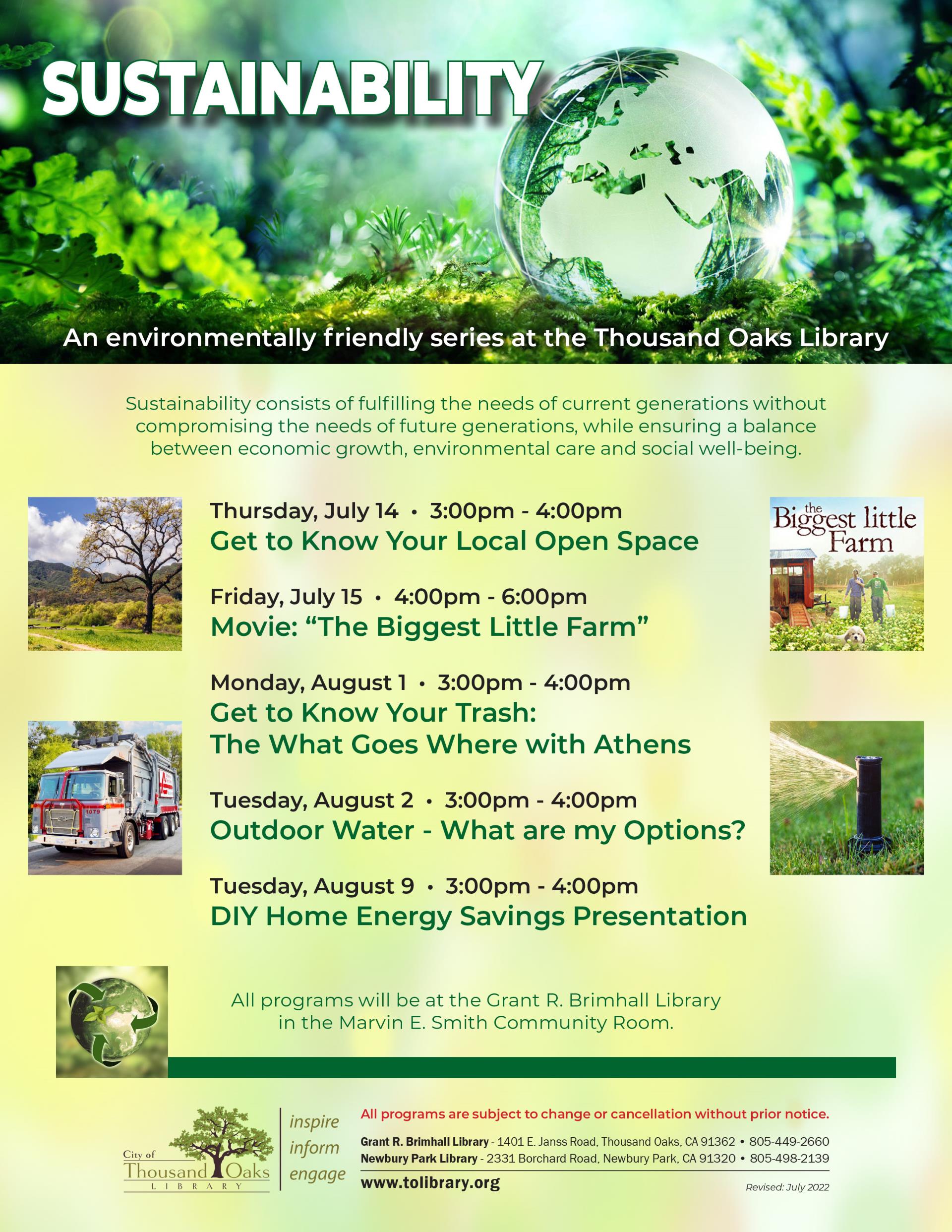 Return to full list >>