Book Folding: Ghost
Wednesday, October 25
6:00 – 7:00 p.m.
Grant R. Brimhall Library Community Room
Adults and teens (12+) are invited to the Library to use the art of bookfolding to create a ghost. Reuse discarded books and construct new art that can be shared with friends and family. You may bring your own disposable
paperback or hardcover book (must at least 8½ inches in height and 115 pages) or use one provided by the library. No prior experience needed!
---
3rd Annual Dia de los Muertos

All ages
Saturday, October 28
2:00 – 8:00 p.m.
Newbury Park Library
Crafts, activities, performers and more!
---
Homework Help @ Your Library
Grade K to 8th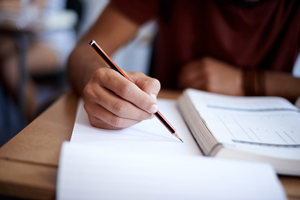 A new service will be available soon at the Newbury Park Library.
Students in K – 8th grade can get help with homework from volunteer Homework coaches*. A Homework Center will be open on Mondays and Wednesdays from 3:00 – 5:00 p.m. beginning on October 9, 2017.
*Please email volunteer coordinator, Judi Bumstead if you are interested in becoming a volunteer Homework coach.
---
Monthly Maker programs for Tweens/Teens
6th to 12th graders
Bridge Building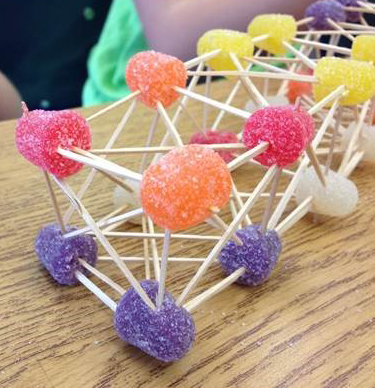 Thursday, September 14
4:30 - 5:30 p.m.
Newbury Park Library Meeting Room
Monday, September 18
4:30 - 5:30 p.m.
Grant R. Brimhall Library Community Room
Use your imagination and engineering skills to create edible architecture!

Literary Pumpkin Decorating
Monday, October 16
4:30 -5:30 p.m.
Grant R. Brimhall Library Community Room
Creatively honor favorite book characters or series. Bring your own pumpkin or props if desired.
FrankenToys
Thursday, October 19
4:30 -5:30 p.m.
Newbury Park Library Meeting Room
Recycle and get creative with old toys. Teens are encouraged to bring in old toys to the program and they will then be disassembled and reassembled into new "FrankenToy" monsters that can be cute or scary.
---
6 Word Story Contest
Legend has it that Ernest Hemingway was challenged to create an entire short story in six words. Hemingway wrote, "For sale: baby shoes, never worn." Thus creating a new genre of short storytelling – the six word story. In celebration of Teen Read Week, Thousand Oaks Library would like to invite tweens/teens (6th through 12th grade) to be the author! Your 6 Word Story can be humorous, heartbreaking, a memoir, science fiction or any other genre, but it must be an original. Your 6 Word Story will be displayed at the Thousand Oaks Library and judged by public ballot.
Rules:
The story must be six words (no more, no less – Do not include a title)
The story must be submitted on 3x5 inch white index cards (one story per card)
The story must be an original, written by you!
Your writing must be legible
The story must be appropriate for all ages
Include your name, grade, and a contact phone number on the backside of the card (Do not write your name on same side as your story)
You may submit one story per person
Submit your 6 Word Story on a 3x5 inch card to the Reference Desk at Grant R. Brimhall Library or Newbury
Park Library by Saturday, October 14, 2017. (You may pick up a white index card at the Reference Desk).
---
Speak Up! Teen Public Speaking Workshop
6th to 12th graders
Thursday, October 26
6:3 0- 7:30pm
Grant R. Brimhall Library Community Room
Interested in becoming a better speaker? Join Distinguished Toastmaster Liz Brenner to discuss the skills needed to ace the art of public speaking. Learn why public speaking is important and become a better communicator in your everyday life with these confidence building techniques.
---
2017 Teens' Top Ten Nominees announced!
The Teens' Top Ten is a "teen choice" list, where teens nominate and choose their favorite books of the previous year! Nominators are members of teen book groups in 15 school and public libraries around the country. Nominations are posted on the Thursday of National Library Week, and teens across the country vote on their favorite titles each year. Readers ages twelve to eighteen will vote online between August 15 and Teen Read Week™ (October 8-14, 2017) on the Teens' Top Ten site. The winners will be announced the week after Teen Read Week.
---
Newbury Park Library
The Young Adult collection at Newbury Park offers books, graphic novels, and spoken word titles for teens grades 7-12.

Looking for recommendations? Check out our booklists, highlighted books, and the Y.A. bulletin board for titles that might catch your interest.

Got a school report that isn't writing itself? Our research stations have filtered Internet access, Microsoft Office programs.

Printing and photocopying are available in the library. Color prints cost $.50 per page and black and white prints cost $0.15. Wireless printing is also available.

Need email access? If you need e-mail access to submit homework (or to ask your friends when that report is due), a parent or guardian can sign you up for an unfiltered Internet account with one hour per day time limit. You must be in 6th grade or above to get an Internet account. You can also bring in your own laptop and take advantage of our wireless network.
---
Grant R. Brimhall Library
Young Adult collection has books, magazines and audio books just for teens. Audio books for young adults are available in two formats: CDs, and Playaways.

Need a computer?

These research workstations have filtered Internet access plus Microsoft Word, Powerpoint and Excel. Some websites, including e-mail or chat, are not available. Unfiltered Internet is available to teens under 18 with their parent's or guardian's permission. A parent or guardian must accompany teens to the library to fill out a permission form, so that teens can access the unfiltered Internet. For more information, please see the library's Internet Use Policy.

Printing and photocopying are available in the library. Color prints cost $0.50 per page and black and white prints cost $0.15. Wireless printing is also available.

Need Wifi? Bring your laptop and log on to the Internet in the library.

Need a place to work with friends? Head for the gardens or group study room located near the Gift Shop.