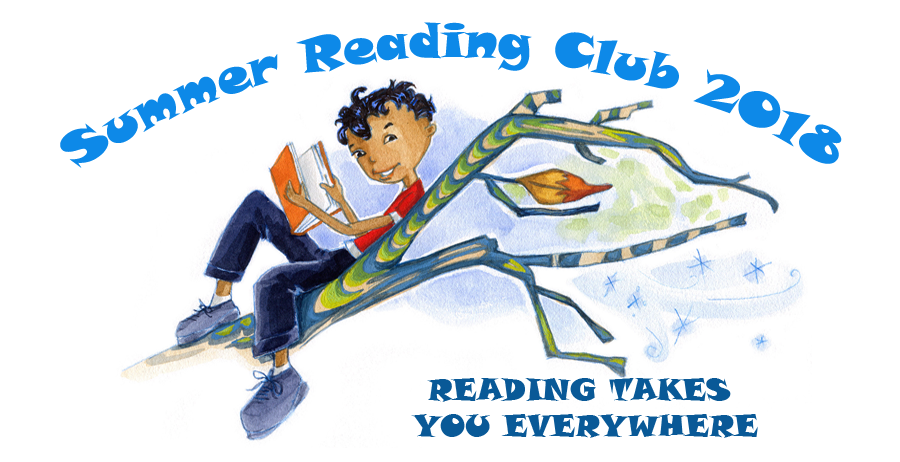 Sign up for Summer Reading Club online at:

www.tolibrary.org/src
Download Summer Reading Club Brochure [PDF]
---
Summer Events for Adults
Music Takes You Everywhere Summer Concerts
The Romantic Spirit
Sunday, July 29
2:00 - 3:00 p.m.
Grant R. Brimhall Library Community Room
Paul Stein, violist with the LA Philharmonic for 36 years, and pianist Bridget Hough perform the great Romantic-Impressionistic Sonata by Cesar Franck, Dvorak's ethereal Romance and the music from the movie "Sabrina" by John Williams.
---
Summer Classes
Guided Meditation
Wednesday, July 25
6:30 - 7:15 p.m.
Newbury Park Library Meeting Room
Thursday, July 26
2:00 - 2:45 p.m.
Grant R. Brimhall Library Community Room
Conor Logan, From Living Point Oriental Medicine,teaches a monthly guided meditation class for beginners. Guided meditation is a very approachable method of connecting the mind and body. Participants will build a practice of breathing and visualization that aids in stress management.
---
3D Model Building for 3D Printing
Friday, August 17

10:30 - 12:00 p.m.


This class is for ages 8 years and over. A parent or guardian of participants under 14 must remain in the library during the class. Create a 3-dimensional digital model (a name tag) that is suitable for 3D printing.

---

Career & Job Preparation for Veterans Thursday, July 19
6:00 - 7:00 p.m.
Grant R. Brimhall Library Tech Training Room

In partnership with the Gold Coast Veterans Foundation with JC Oberst, Executive Director.

---

Financial Literacy Thursday, July 19
6:30 - 7:30 p.m.

Learn the basics of smart money management from managing daily expenses to setting personal goals to build a solid financial foundation for the future.

---

Virtual Reality @ Your Library 4:00 - 6:00 p.m.Thursday, August 9
4:00 - 6:00 p.m.

Oculus Rift - Experience Virtual Reality. Sign up for a 15 minute session with the Oculus Rift Virtual Reality headset. Ages 13 + only

---

Dungeons & Dragons

Saturday, August 4
1:00 - 3:00 p.m.


Grant R. Brimhall Library Conference Room

Saturday, August 25
1:00 - 3:00 p.m.
Newbury Park Branch Library Meeting Room

The 1st Saturday each month at the Thousand Oaks Library
The 4th Saturday each month at the Newbury Park Library

The grandfather of all role playing games is coming to the Library! Meet with friends to solve puzzles, explore new worlds, and take on the roles of wise wizards, mysterious sorcerers and fierce barbarians to bring fantasy to life. Hosted by an experienced dungeon master. Players are grouped by the following ages: 10-14 years, 15-17 years, and 18+ years.

---

Supplements 101 August 9
6:30 - 7:30 p.m.
Grant R. Brimhall Library Community Room

Do you know what's in your supplement bottle? Are the ingredients even listed? Come learn about supplements, the industry, and what's worth taking.

---

Summer Trivia Challenge! Saturday, August 11
2:00 - 3:30 p.m.
Grant R. Brimhall Library Community Room

Calling all trivia buffs! Teams of two compete for a chance to win Amazon gift cards. All ages and spectators welcome. Find a partner and join the fun.