International Games Week
International Games Week 2017
October 29th through November 4th
In celebration of International Games Week, the Thousand Oaks Library has board/card games that you can play inside the library. You may borrow the games at the Reference Desk.
Please remember to follow library rules and keep your voice down.
Ask the Reference Desk for more information on what games are available.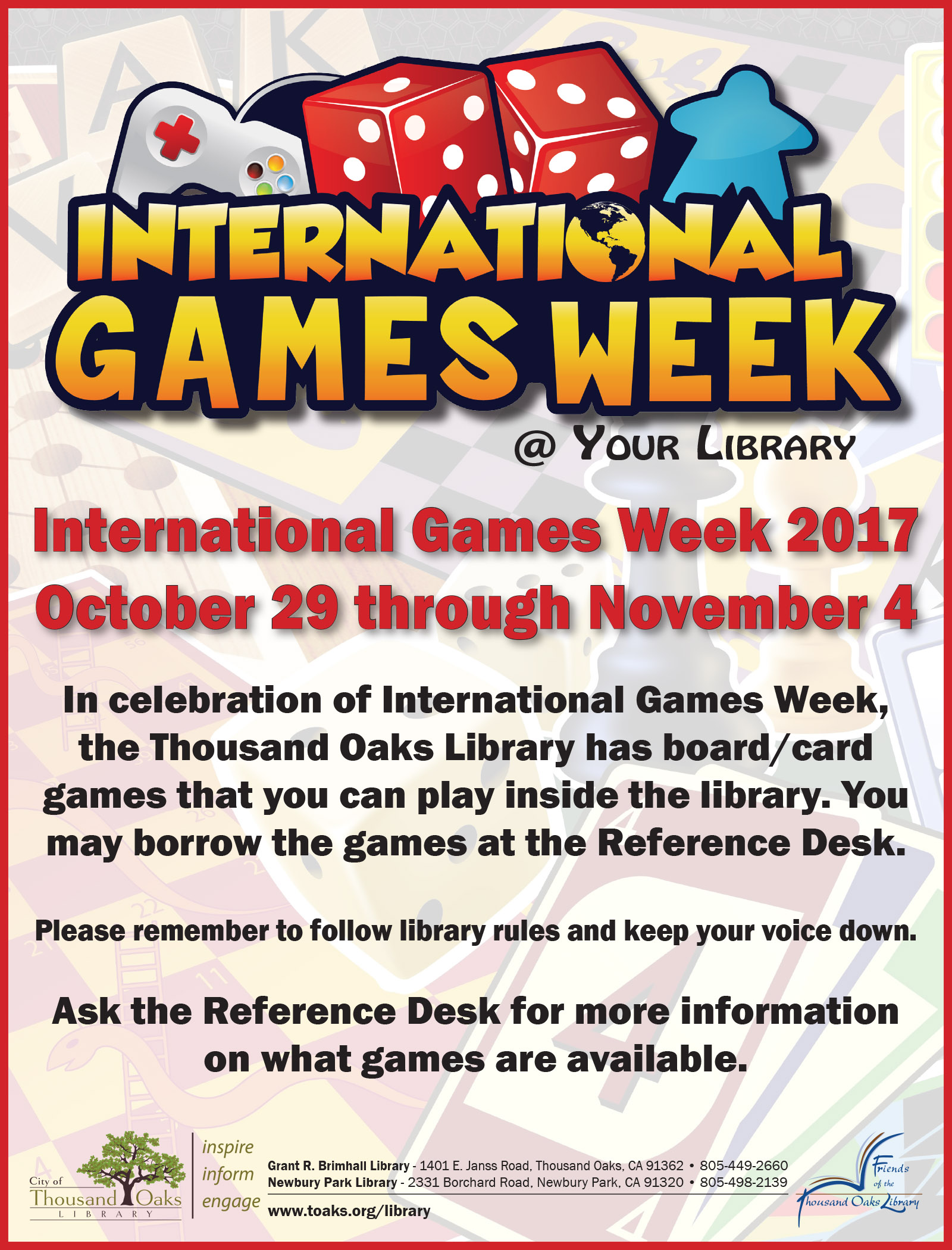 Return to full list >>